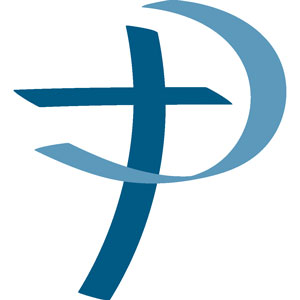 Today: Sunday 3 in Ordinary Time (B)
Parish Mass Book: page 127
This week Christians worldwide celebrate the Octave of Prayer for Christian Unity. Visit: ctbi.org.uk/week-of-prayer-for-christian-unity/
Pray Love Remember
Antonia (Annie) Hooper (Cremation at Taunton Deane 25 January)
Michael Hancock, Juana Huelgas and all whose anniversaries occur at this time.
Music at St Boniface
Welcome to Tony Wisson who has offered his services at the keyboard, joining our talented group of musicians for Sunday Mass.
News from St John's School
Years 3 and 4 have been particularly busy this week, with both classes heading to the museum to learn about the Romans, Year 4 going swimming and Year 3 heading to the High School to use their ICT suite for a computing lesson.
On Friday Year 6 led the school, and our visitors, through readings, prayers and songs to mark the week of prayer for Christian Unity. Catherine Fitton
Christianity Divided! Week of Prayer
Dates and times of events for Christian Unity week in Tiverton churches can be found on the notice board at St James
Next Sunday 28th at 6.30pm: United Service at the Baptist Church, Newport Street, Tiverton.
Palms for Ashes
Lent is fast approaching! Ash Wednesday is on 14 February and last year's palm crosses are needed to burn for the ashes blessed and imposed on that day. If you still have and can find old palm crosses please don't throw them away but bring them to church and leave them in the appropriate basket marked  'palms for ashes'
Homeless Sunday: 28 January
Homeless Sunday is the opportunity to pray, reflect and plan practical action on homelessness, to offer solidarity and be a voice for change.
Next weekend Ali Padfield from CHAT will speak about this national scandal at both Masses at St James. Visit: www.housingjustice.org.uk
Unwanted Gifts Sale: Saturday/Sunday 27/28 January
Wondering what to do with that present, lovingly given, but that you can't use? Looking for a home for the jumper or socks you will never wear? Bring them to church and we can sell them to raise money for the New Church Building Fund. Items (but not books, thank you) can be left in the cupboard marked 'fundraising' in the hall at St James or in the presbytery porch or on the stairs up to the sacristy at St Boniface. Thank you.
Across Pilgrimage to Lourdes April 5th – 14th.
Full or part payment is due by 5th February to secure your place on the trip. As it is our first Parish trip we have been offered a 10% discount so the full price is £680pp (includes travel insurance). New application forms available soon. Please contact Sally 01884 798405 or email srchapman@hotmail.com to secure your place.
NB: grants are available from the Catenian Association thecatenians.comfor 16 to 25 yr olds 
200 Club
Congratulations to Nora Wissink who won the £30 prize and to Lloyd Daniels who won the £20 prize in the January draw. Simon Coombs
Smart Loving: Breakthrough
Mid January has been noted to be the time of year when more couples than ever seek to end their marriages.
One form of help available tool is a tried and tested online short course from 'SmartLoving' called 'Breakthrough,' which has helped many couples, can be done by just one or both spouses and is easy to access. This course is free until February. To view the course:  https://smartloving.org/breakthrough/
Pilgrimage to the Holy Land – Plymouth Diocese, 18-25 Feb 2019.
An opportunity to bring the Bible alive, strengthen our faith and to bring hope to our Christian brothers and sisters. We will visit, lake Galilee, the Mount of the Beatitudes, Capernaum, Cana, Nazareth, Mount Tabor, the river Jordan baptismal site, Dead sea, the church of the Nativity, tour of Jerusalem and much more. Price £1380. Deposit by 18/04/18.
Contact Pat Bacon 01884 255381 for full brochure and forms. Or after Mass on Sunday mornings.
Mass for Healing
Our monthly Mass for Healing, with Sacrament of Anointing, is at St James this Friday 26 January at 12.00 mid day. Adoration (silent) of the Blessed Sacrament and Sacrament of Reconciliation (Confession) before Mass from 11.30am
Garment alterations
– male and female. Not wearing it because it's too long? Is the zip broken? Call Pauline on 01884 829028. All proceeds to New Church Building Fund.
ST BONIFACE & ST JAMES PARISH MID DEVON
            Fr Paul Rea CRL, Parish Priest                 Twitter:   @StJamesRCTiv
Rev Michael Tosh, Deacon                      Facebook: St James RC              Rev Peter Found, Deacon                        Church Tiverton
Parish Office:                                           
40 Old Road, Tiverton EX16 4HJ
Telephone: (01884) 252292        Email: tiverton@prcdtr.org.uk www.stjameschurchtiverton.org.uk
Church of St Boniface – Cullompton
Crow Green, Shortlands, Cullompton EX15 1EW
Church of St James – Tiverton
Old Road Tiverton EX16 4HJ
Parish Safeguarding Reps
Marian Coombs, Siobhan Gilroy and Shelagh Eastwood
Contact: via the Parish Office on 252292 or safeguardingstjames@gmail.com
St John's Catholic Primary and Pre-School (Academy)
Mrs Caroline James, Headteacher
Mr Simon Coombs, Chair of Governors
Melbourne Street, Tiverton, Devon EX16 5LA
Telephone: (01884) 253630              www.stjohnstiverton.co.uk
*
THIS WEEK AT ST BONIFACE CULLOMPTON          
Sunday 21 January                                   Sunday 3 in Ordinary Time (B)
Holy Mass at 11.00am      Christian Unity Prayer Week
Tuesday 23 January
Sunday  28 January                                  Sunday 4 in Ordinary Time (B)
Holy Mass at 11.00am      Homeless Sunday
THIS WEEK AT ST JAMES TIVERTON
Saturday 20 January
Morning Prayer for Christian Unity Week 10.00am
Vigil Mass of Sunday 6.00pm
Sunday 21 January                                  Sunday 3 in Ordinary Time (B)
Monday 22 January                                               
Wednesday 24 January
Friday 26 January
Adoration of the Blessed Sacrament 11.30am
Mass for Healing with Sacrament of Anointing of the Sick 12.00 noon
Sacrament of Reconciliation (Confession) before Mass
Saturday 27 January
Fund raising Group meets in the presbytery 9.30am
First Holy Communion Group meets in the hall & church 10.00am
Baptism of Nicola Wilczynska 2.00pm
Vigil Mass of Sunday 6.00pm
Sunday 28 January                                  Sunday 4 in Ordinary Time (B)
Holy Mass at 9.00am      Homeless Sunday
Children have their own Liturgy of the Word at this Mass
https://stjameschurchtiverton.org.uk/wp-content/uploads/2016/07/Diocese-of-Plymouth-Visual-Identity.jpg
300
300
Father Paul
https://stjameschurchtiverton.org.uk/wp-content/uploads/2016/07/St-James-Church-header-1030x269.png
Father Paul
2018-01-19 23:36:32
2018-02-04 21:24:23
NEWSLETTER 21 JANUARY 2018